Silicon Sponge Profile
We are renowned in the market for our range of Silicone Sponge Profiles that are known for the quality and durability. Our team of trained professional always test these products thoroughly before they are delivered to the customers.
We manufacture and export Silicon Sponge Profile according to the specific requirements and drawings of the customers. This product is available in various shapes such as square sections, rectangular sections, tube sections, cord sections, sheets and custom. Sponge widely used in high and low temperature acoustic insulation, thermal insulation and high and low temperature gasket and seal. These are available in multiple ranges of colors, shapes and sizes in accordance with the specifications given by our valued clients. We offer these products at competitive prices.
We are offering our customers a wide range of silicone sponge profile. We are a company guided by strict quality assurance measures and are in compliance with the prevailing industry standards. Our range of silicon sponges is available in various types and sizes at industries leading prices.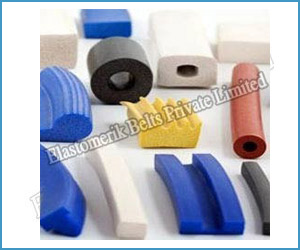 Silicon Sponge Profile